Nobody wants to have rodents and other pests lurking their home or business facility. This is a matter which needs to be addressed immediately upon discovery. We don't expect you to know how to approach such problems yourself. Dealing with traps, poisons and pesticides requires professional preparation and this is why you should call our company for any pest control needs you might have. With us you are sure that you are getting the best value for your money and that you are receiving elite assistance. Once you get in touch with us our representatives will lay out a plan for action and will present you with all the options you have depending on the type of pests we are dealing with. You will also receive an approximate estimate of the expenses related to your project.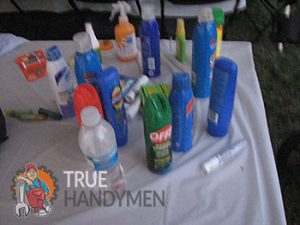 We have been in this business for a number of years and have gained plenty of experience. Our technicians have immense knowledge on how to approach any sort of pest control task without damaging the surroundings or otherwise harming the environment. Our reviews speak for that. We have tremendous feedback from happy customers and we have every intention of keeping it that way.
Our technicians are also fully certified and can apply any sort of pesticides. Since we deal with commercial detergents and poisons we need to have sterling paperwork and we do. You have nothing to worry about regarding our legitimacy when you decide to make a booking for our pest control services. Our teams also specialise in putting traps of any kind against rodents and other critters. Everything is conducted under direct supervision of a certified manager. We can also provide copies of our licenses which is especially useful when we tend to commercial facilities and businesses.
You do not need to worry about any aspect of the job as the preparation, diagnose and planning of the whole project is our responsibility. We have very able employees which know how to inspect buildings and determine the level of infestation. Dimensions of your property also matter and we will measure them for you. After we design the plan for action we will carry it out. Manpower is not a problem. We have plenty of skilled workers even for multi-storey buildings. Applying traps and using pesticides is a serious matter and fortunately we do both masterfully. We have the right contraption for any kind of pest:
Mites
Insects
Rodents
Animals
Birds
After the job is done we will also create barriers in order to prevent any rodents and pest from re-entering the building in question. Outdoor pest control is also an option as we have power spraying equipment.
Flexibility is one of our most important traits. We do not want to lock down your home or office during just any time. We will comply with your schedule and will be out of your hair as quickly as possible. You decide when you want us to come over and we play by your rules.