When leaving rented premises, it is of utmost importance that you leave the property clean and well maintained, so that you can secure the return of your rental deposit. Even in those cases when you are moving out of a property that you actually own, you would want it to be in top notch condition, so that you can lease or sell it faster and on a better price. In both cases it is time to get in touch with our handymen in London, for the best end of tenancy cleaning service in any part of London available today.
End of lease cleaning in all London postcodes on a good price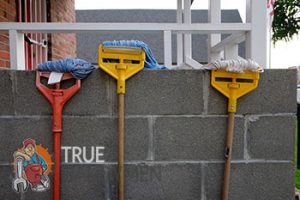 Naturally, you can attempt to carry out the cleaning and maintenance process on your own, but you are in for a lot of pain in this scenario. It would be much better to leave everything to our skillful, experienced and well equipped professional cleaners based in London. Our team is going to:
Use powerful steam cleaning equipment to sanitize and remove stains from carpets, upholstery and curtains
Polish every surface, floors and corner in the kitchen, living room, bathroom and common areas
Do small-scale fixing of appliances and furniture
Contribute to the overall attractiveness of the property by de-cluttering and reaching outstanding levels of hygiene
High standards and no compromises with the quality of the job being carried out
The best part is that we are going to do this jobs and much more on a very flexible schedule which is going to be tailored according to your needs and personal preferences, and on a price that is not going to strain your budget even one bit. Having us by your side doing your end of tenancy cleaning in London is the real deal. So just give us a call.